Meal Ideas for your Thanksgiving Dinner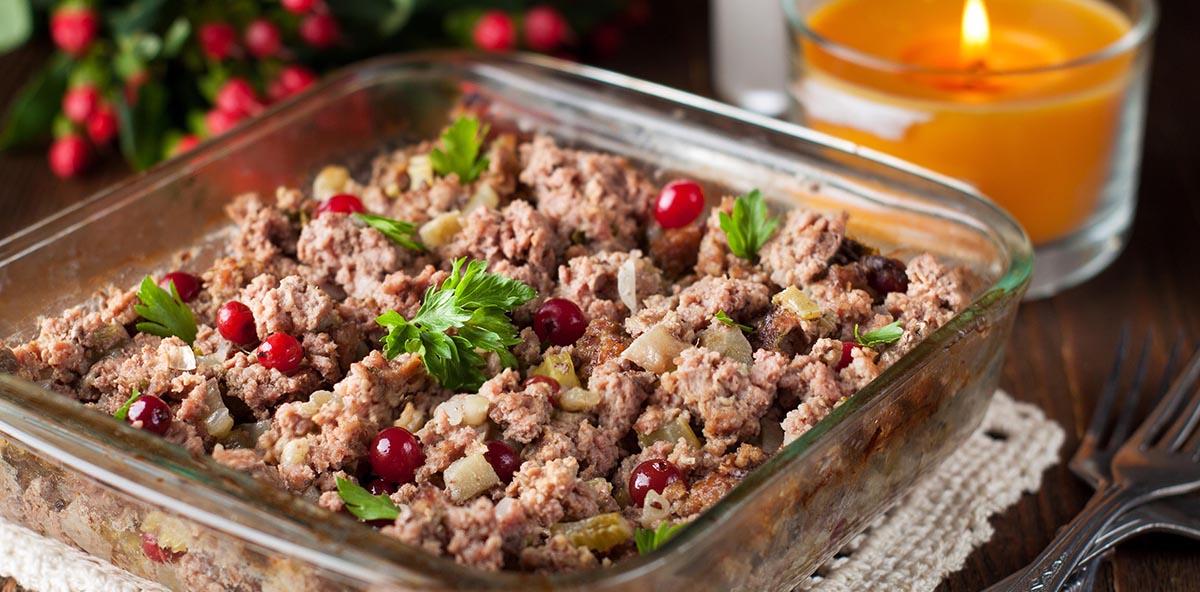 Chicken Pot Pie Casserole
Ingredients
8 cooked chicken drumsticks or thighs or 4 chicken breasts, shredded or cut into pieces
1 onion, finely chopped
½ teaspoon dried herbs like poultry seasoning or thyme
4 cups peas and carrots frozen vegetables, thawed and drained
6 medium size potatoes, peeled and thinly sliced
¼ cup flour
1 ¼ cup milk
1 cup water
Directions for Preparation
Preheat the oven to 400 °F.
Grease a large casserole dish.
Add the first ingredients to the bottom of the baking dish.
Top the meat with the vegetables.
Layer on the thin slices of potato until the casserole is evenly covered.
Put the flour in a small bowl. Slowly stir in the water until smooth.
Stir in the milk.
Pour the milk mixture over the casserole.
Cover with aluminum foil and bake for 30 minutes.
Remove the foil, lower the heat to 350 °F and cook for a remaining 30 or until the potatoes are golden brown.
Pork and Apple Stir Fry
Ingredients
1-pound ground pork
1 small onion, chopped
4 garlic cloves, minced or 1 teaspoon garlic powder
1 bag ready-made cabbage slaw (about 400 grams)
2 apples, chopped
3 tablespoons soya sauce, preferably low sodium¼ cup water
Directions for Preparation
In a large skillet, brown the onion, garlic, and pork.
Add the cabbage and apples.
Cook stirring constantly for 15 minutes or until the cabbage is softened.
Add the soya sauce and water. Cook for another few minutes.
Gran's Meatloaf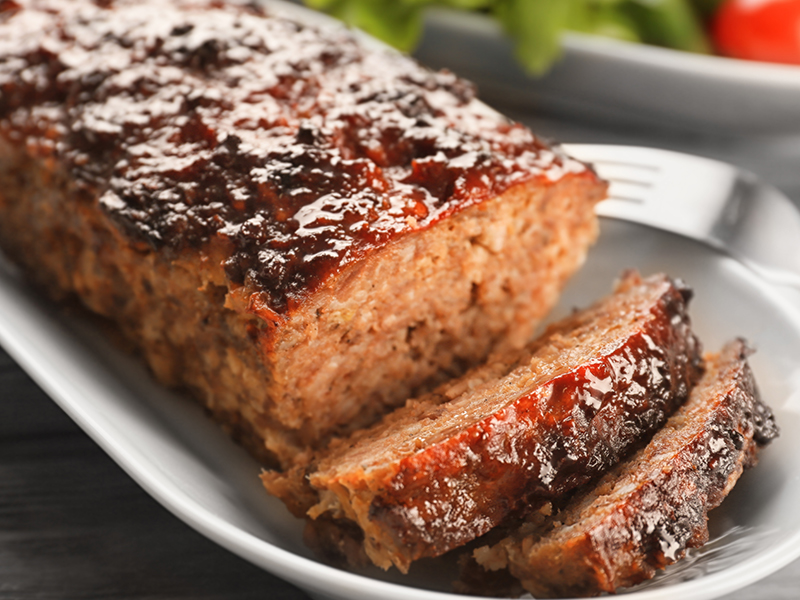 Ingredients
1 tablespoon vegetable oil
1 large onion, chopped
3 garlic cloves, minced or ½ teaspoon garlic powder
1 pound ground meat
½ cup breadcrumbs or 1 bread slice torn into pieces
1 egg
1 teaspoon Worcestershire sauce or soy sauce
3 tablespoons ketchup
Directions for Preparation
Preheat oven to 350 ̊F.

Add the oil to a frying pan
.Cook the onion and garlic in the pan for 5 minutes, stirring occasionally.
Place the onion mixture into a large bowl and cool 5 minutes.
Into the large bowl, mix together the rest of the ingredients except the ketchup.
Press the meat mixture into an 8x4 - inch loaf pan or shape into a loaf on a cookie sheet.
Spread the ketchup on top.Bake for 50-55 minutes. The internal temperature should reach at least 165 ̊F degrees.
Remove from oven. Let sit for 5 minutes before slicing and serving.