Main Course: Roasted Red Pepper Potato Salad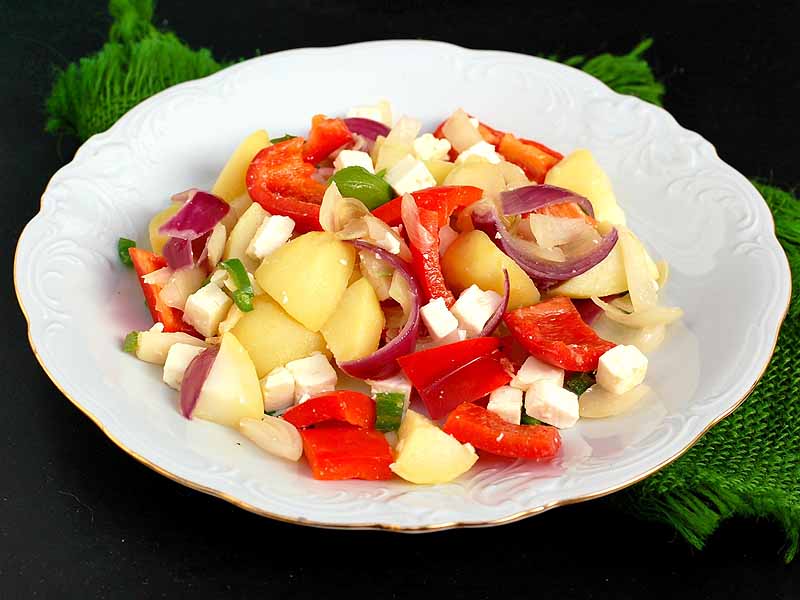 Ingredients
6 cold medium potatoes, peeled/cubes and boiled then refrigerated
2 green onions, chopped or ¼ cup white onion, grated
1 can (540 mL) kidney beans, rinsed then drained
1 package (227 grams) roasted red pepper dip
1 cup corn niblets (frozen or canned) or 1 cup cucumber, chopped
Directions for Preparation
Mix all the ingredients except the potatoes together in a bowl.
Gently stir in the cold potatoes.
Store in the fridge until ready to serve.
Creamy dips and salads should be kept refrigerated right up until serving and not left out for more than two hours. Creamy dressings, mayonnaise, and dips are at risk for causing foodborne illness because they often contain milk and eggs.
Return to Recipes List