Dessert: Berry Trifle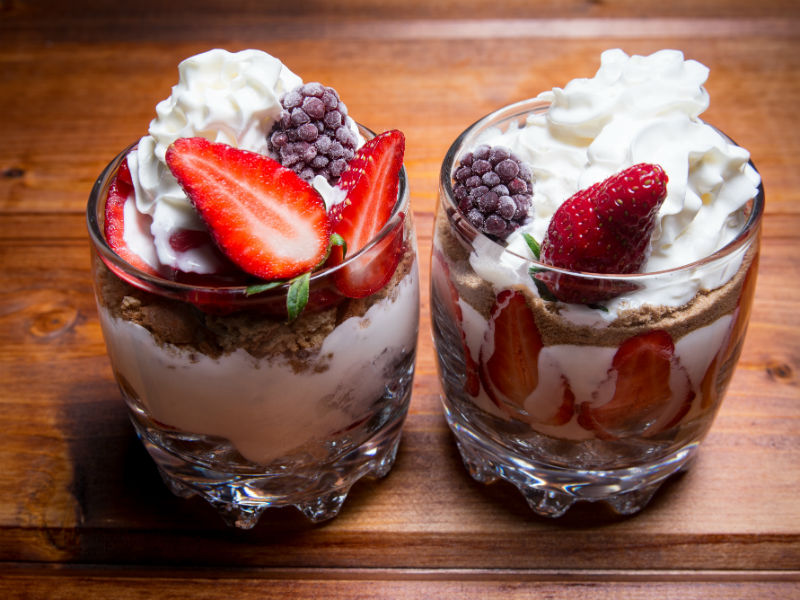 Servings: Fourteen ½ cup servings
Preparation time: 20 minutes
Cooking time: 0 minutes
Ingredients
1 small container (454 g) or 2 cups strawberries, washed and sliced
1 small container (About 125 g) or ½ cup blackberries, or any other berry, washed and sliced
1 package instant pudding mix (About 99 g), vanilla or lemon flavour
4 envelopes powdered whipped dessert topping
4 cups milk
30-34 graham crackers (depends how big the bowl is)
Directions for Preparation
Make the pudding and the whipped dessert topping according to the package directions. Set aside.
In the bottom of a large bowl (clear if available), layer graham crackers, about 6-12 crackers.
Then layer 1/3 of the berries, custard then dessert whipped topping. Repeat except for the last layer.
At the last layer, reserve a few spoonfuls of berries to garnish the very top of the trifle.
Cover the bowl with plastic wrap and refrigerate overnight.
Berries are full of antioxidants which are natural substances that may help to lower your risk of chronic diseases. For a very berry trifle, double the fruit in this recipe.
Return to Recipes List