Main Course: Caribou Stew & Barley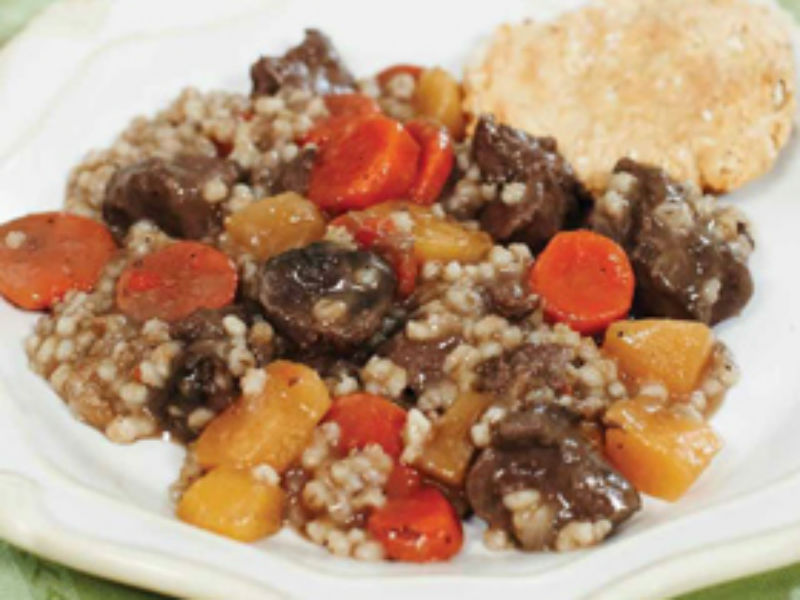 Servings: 8-10
Preparation time: 30 Minutes
Cooking time: 1.5 Hours
Ingredients
2 tablespoons oil
1½ kilograms (3 pounds) stew meat, cut into chunks
2 onions and 1 rutabaga, chopped
6 carrots, chopped
1 cup barley (pearl or pot)
6 cups water
1 tablespoon salt
1 teaspoon pepper
*1-2 tablespoons of chili powder (optional)
Directions for Preparation
Heat oil on medium-high. Add meat and onions and cook until brown.
Stir in the carrots, rutabaga, barley, water, salt and pepper.
Turn up the heat and bring the stew to a boil.
Turn the heat down, cover and let simmer for 1 to 1½ hours. Stir occasionally.
Tip: You can use 4 cups of frozen mixed vegetables, instead of the fresh vegetables in this recipe. Frozen vegetables don't take as long to cook, so add them about 30 minutes before the end of cooking.
Return to Recipes List