Main Course: Air Fryer Grilled Cheese Sandwich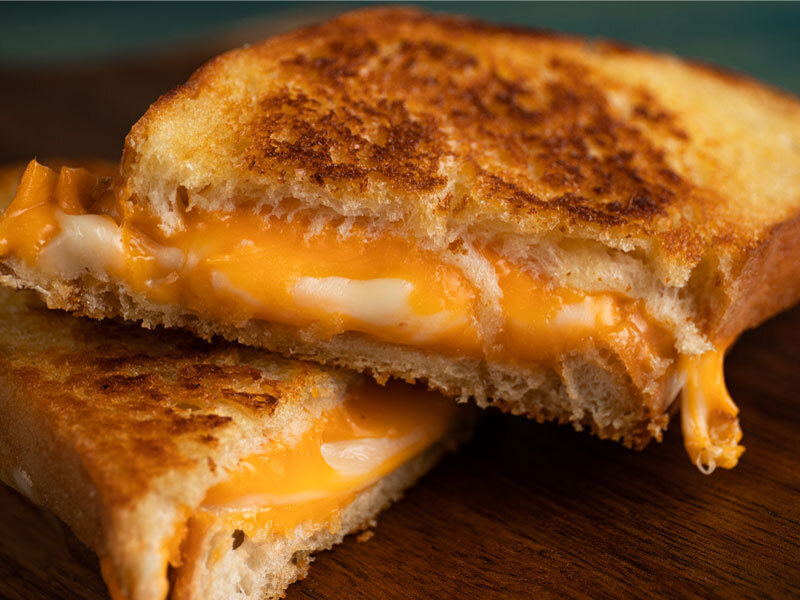 Servings: 1 sandwich
Preparation time: 2 minutes
Cooking time: 8-10 minutes
Ingredients
This sandwich can be whipped up on a busy morning when you don't have time to stand in front of the stove
2 slices bread, preferably whole wheat
½ teaspoon to 1 teaspoon butter or non-hydrogenated margarine
¼ cup shredded cheddar cheese or 4 slices of block cheddar cheese
Directions for Preparation
Thinly spread either butter or non-hydrogenated margarine on one side of each slice of bread.
Place a slice of bread with the butter side facing down in the fryer basket. Top with cheese and then place the other slice of bread but this time with the butter side facing up.
Insert a toothpick through the sandwich to make sure the top piece of bread does not blow off once the machine is turned on.
urn on the air fryer mode at 350° for 3-4 minutes, flip the sandwich over and cook for another 3-4 minutes or until golden brown.
Enjoy with a cup of milk and a fruit for a balanced breakfast.
Return to Recipes List