Dessert: Berry Cheesecake Pancakes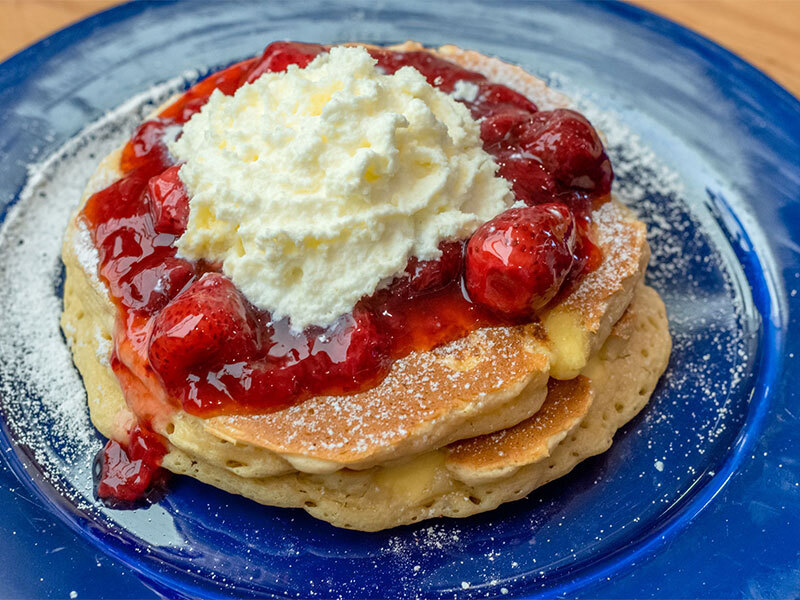 Servings: + cup cream cheese topping, 2 cups berry
Preparation time: 15 minutes
Cooking time: 15 minutes
Ingredients
These are a hit anytime but especially special served to mom or grandma on Mother's Day.
8 pancakes, made ahead of time
Cream Cheese Topping
1 block cream cheese, at room temperature
1 tablespoon sugar
½ teaspoon vanilla extract
½ cup fresh berries or ¼ cup frozen berries, thawed
Berry Sauce
2 cups fresh or frozen berries
1/4 cup sugar
1 tablespoon lemon or orange juice
Directions for Preparation
Cream Cheese Topping
In a medium bowl, beat the ingredients until smooth. Place in fridge until serving.
Berry Sauce
Place the berries in a medium saucepan, add sugar and juice. Stir until combined.
Bring to a boil. Boil for 10 minutes.
To assemble, spread about a spoonful of cream cheese mixture over pancakes then top with berry sauce.
Return to Recipes List