Main Course: Campfire Stew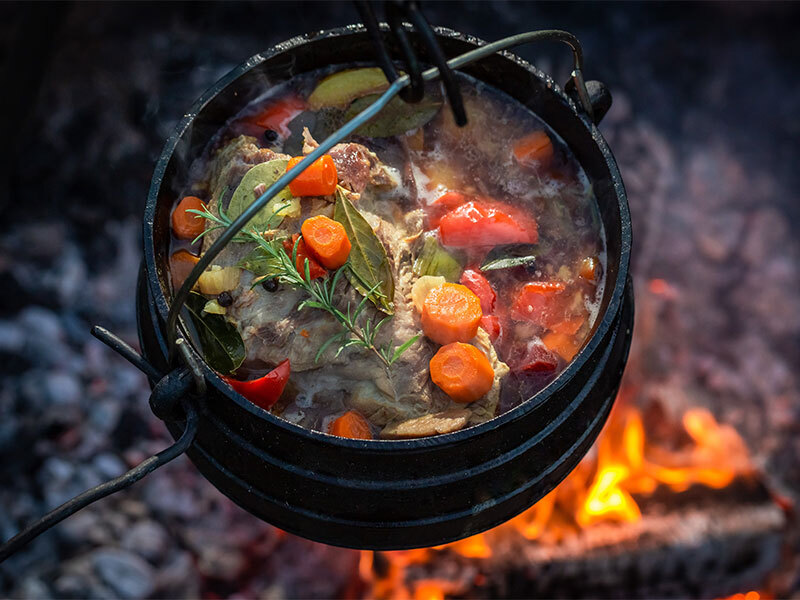 Servings: 8 Servings
Preparation time: 15 minutes
Cooking time: 30-40 minutes
Ingredients
This hearty stew can be easily made on a campfire or in an Instant Pot, slow cooker, or on the stovetop.
·
2 teaspoons vegetable oil
1 onion, chopped
3 carrots, chopped
1 green pepper or 2 celery sticks, chopped
4 potatoes, chopped
4 cups water
1 bay leaf (optional)
1 can corned beef, cubed
Salt and pepper to taste
Directions for Preparation
In a large pot, fry the onion, carrots, green pepper, or celery until the onion is soft.
Add the potatoes, water and bay leaf (optional).
Bring up to a low bowl and cover with a lid. Cook on a low boil until the potatoes are soft. Stir every few minutes.
Add in the cubed corned beef. Continue to cook on low boil for a few more minutes.
Add salt and pepper to taste.
Turn off the heat. Let sit for a few moments before serving.
Return to Recipes List