Snack: Bacon Egg Bites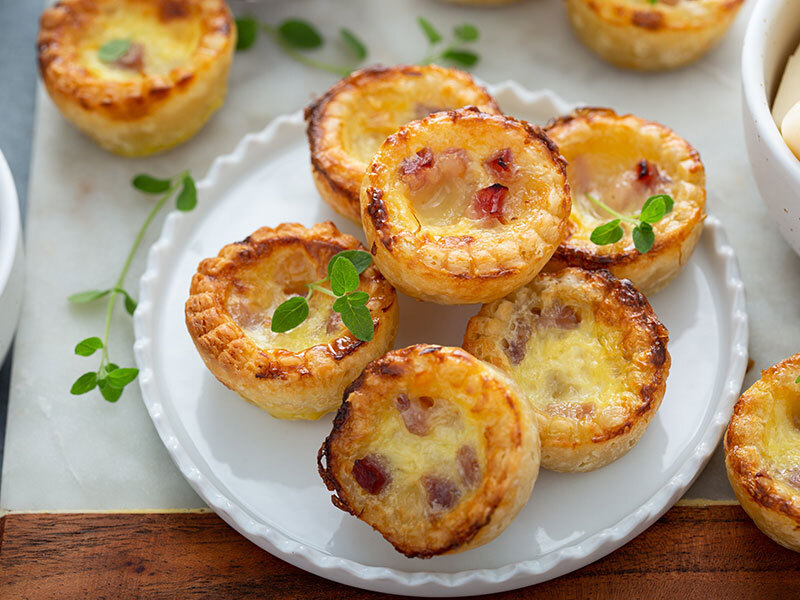 Servings: 12 egg bites
Preparation time: 10 minutes
Cooking time: 30 minutes
Ingredients
These are just like the ones you buy a fancy coffee shop but made fresh at home.
6 eggs
1 cup cottage cheese
2 slices bacon, sliced thinly
Vegetable oil
½ cup shredded cheese
Directions for Preparation
Preheat the oven to 325°F.
Grease a muffin tin very well with vegetable oil.
Stir everything except the shredded cheese together in a large bowl. *
Spoon the egg mixture evenly into the muffin slots. Sprinkle evenly with cheese.
Bake for about 20-25 minutes or until a toothpick placed in the middle of an egg bites comes out clean.
Let sit for 15 minutes before removing from the pan.
Make and freeze these ahead of time. They can be stored for 8 months in the freezer.
Return to Recipes List