Main Course: Slim & Trim Breakfast Scramble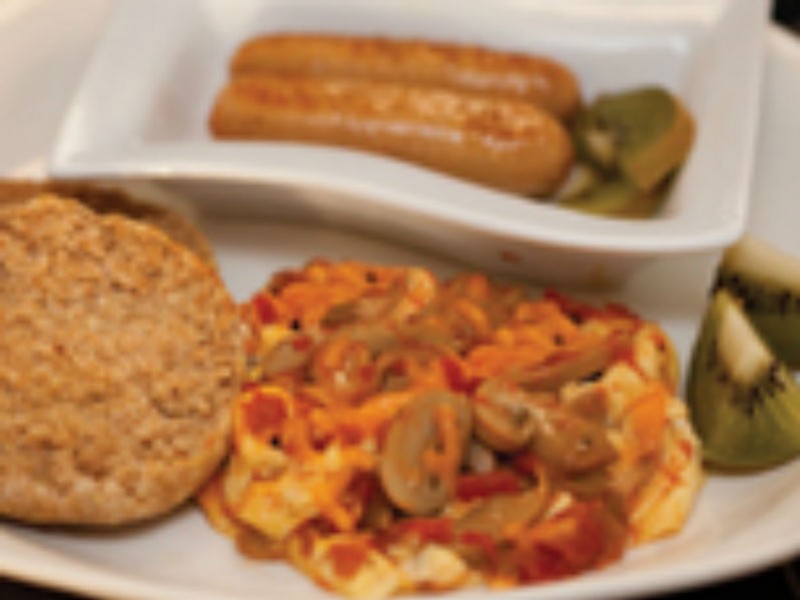 Ingredients
6 eggs
2 tablespoons tomato salsa
1/4 cup canned mushrooms, drained & rinsed
1/4 cup cheddar cheese, shredded
8 turkey or chicken breakfast sausages
4 100% whole wheat English Muffins
Directions for Preparation
On medium heat, place sausage links in medium fry pan. Cover with lid.
Cook for 3-5 minutes on each side or until golden brown.
Remove from pan & set aside.
In a mixing bowl, beat 1st three ingredients until well blended.
On medium heat using the same pan, add egg mixture.
After 2 minutes, stir slowly until no longer running.
Top with cheese.
Serve eggs with sausages, whole wheat English muffins and milk.
Return to Recipes List