Main Course: Simple Stuffing Recipe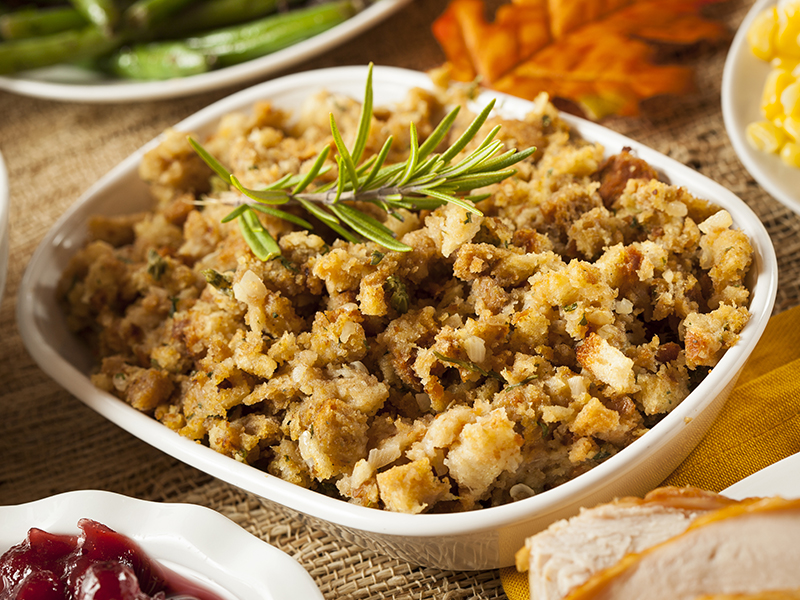 Servings: Twelve ½ cup servings
Preparation time: 5 minutes
Cooking time: 10-15 minutes
Ingredients
The great thing about this stuffing is that it is even better the next day if there are any leftovers that is!
4 cups frozen vegetables like peas and carrots
2 apples, chopped
2 tablespoons non-hydrogenated margarine or butter
1 ½ cups water
2 packets (120 grams or about 3 ½ cups) boxed stuffing mix
Directions for Preparation
Place frozen vegetables, margarine, and water in a pot.
Bring up to a boil and cook for 5 minutes.
Add the stuffing mix.
Lower heat and cook for 5-10 minutes stirring often until stuffing is hot.
Add more water if the mixture is dry.
Return to Recipes List