Main Course: Hearty Ham and Bean Stew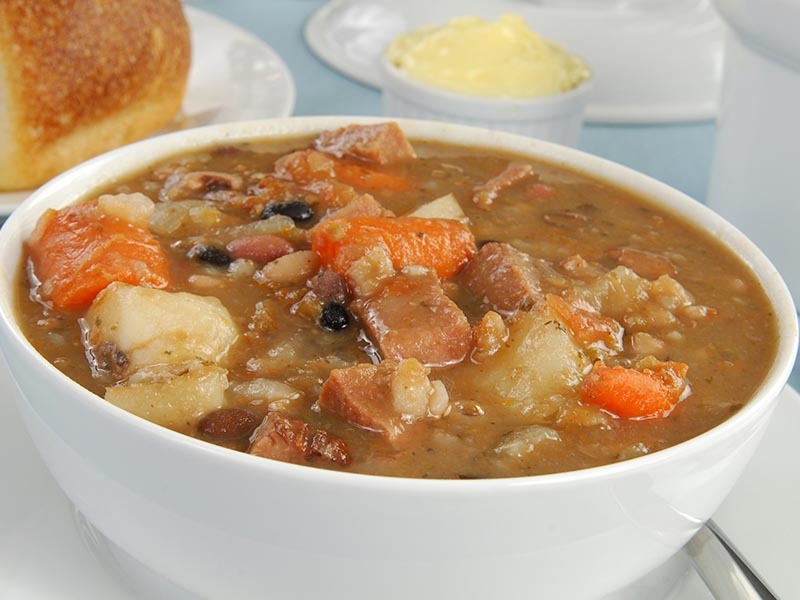 Servings: 10-12 Servings
Preparation time: 10 minutes
Cooking time: 40 minutes
Ingredients
You are only a few ingredients away to fix this thick and cozy stew.
2 teaspoons vegetable oil
1 onion
2 celery ribs, chopped
2 medium carrots, peeled and diced
2 medium potatoes, peeled and diced
10 cups water
1 can (398 mL) baked beans
2 cups cubed ham (ham deli meat slices would work too)
Directions for Preparation
In a large pot, fry the onion, celery, and carrots until golden brown.
Add the water. Bring up to a low boil.
Boil for 10 minutes or until the carrots are softened.
Add the potatoes and cook for another 10 minutes.
Lasty, stir in the ham and the baked beans.
Bring up to a low boil and cook for about 5 minutes.
Let sit for 10 minutes before serving.
Return to Recipes List