Main Course: Home Style Turkey Stuffing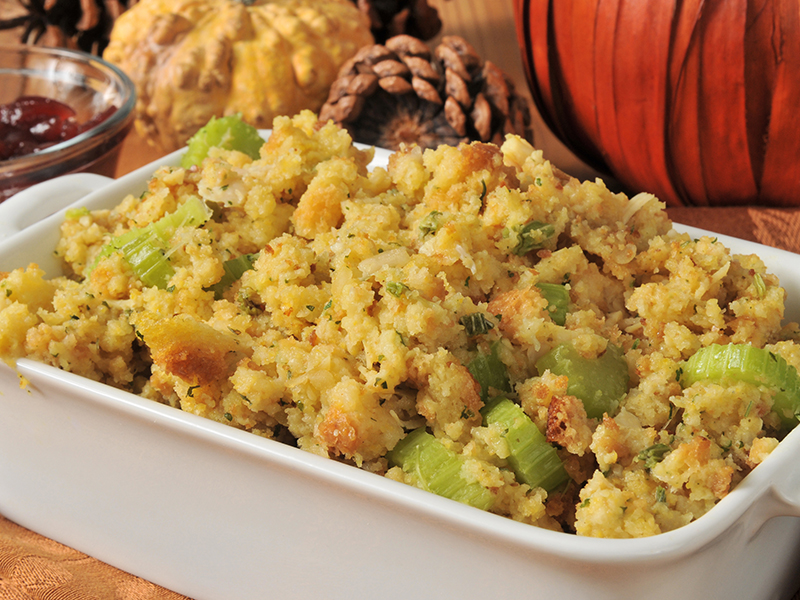 Ingredients
4 cups frozen vegetables like peas and carrots
2 apples, chopped
1 tablespoon non-hydrogenated margarine or butter or vegetable oil
1 ½ cups water
2 pouches (120 grams or about 3 ½ cups) stuffing mix
Directions for Preparation
Place the frozen vegetables, apples, margarine, and water in a large pot.
Bring up to a boil and cook for 5 minutes.
Add the stuffing mix.
Lower heat and cook with the lid for 5-10 minutes stirring often until stuffing is hot.
Add more water if dry.
Cooking the stuffing outside of the turkey is much safer. When it is cooked inside the turkey, the temperature inside the turkey cavity does not get hot enough to kill food-borne pathogens.
Return to Recipes List