Main Course: Sausage and Potato Hash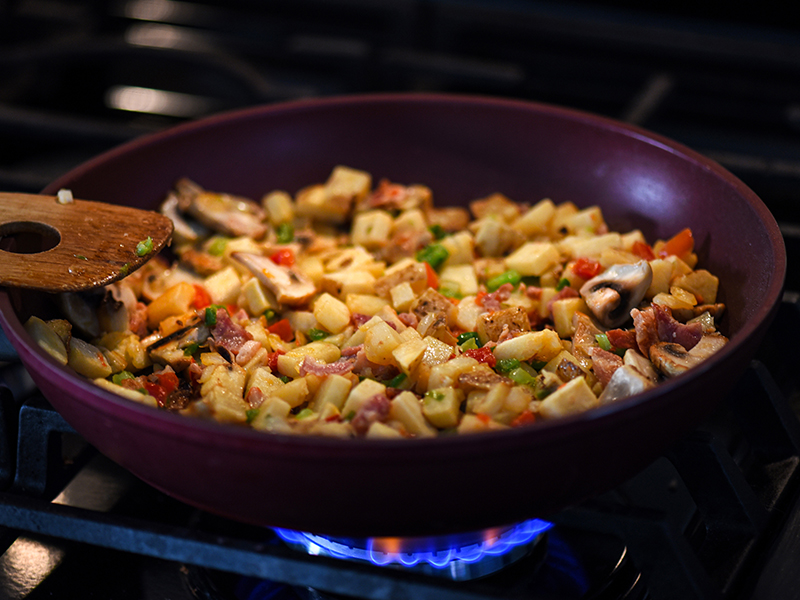 Ingredients
2 medium-size onions, finely chopped
2 green peppers, chopped
1 teaspoon vegetable oil
6 small breakfast sausages, roughly chopped
4 medium-size leftover cooked potatoes, diced
1 teaspoon chili powder
½ teaspoon powdered chicken soup mix
¼ cup water
Directions for Preparation
Heat oil in a large frying pan over medium heat. Stirring often, cook the onion and green pepper until soft then remove from pan.
Cook breakfast sausages until they have turned grey. Use the stirring spoon to break up the sausages into smaller pieces.
Add the potatoes, water, and chili powder. Stir well until the water is gone then mix in the onions and green peppers until heated through.
Add this easy hash to your weekend brunch menu. For a balanced breakfast serve with eggs of any style, 100% whole grain toast and a glass of milk.
Return to Recipes List