Salad: Summer Apple Slaw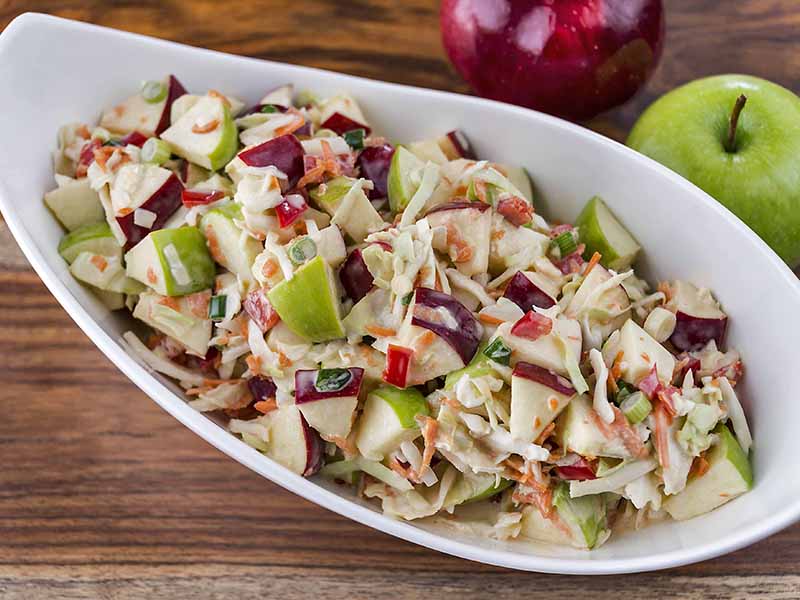 Servings: 8 servings
Preparation time: 5 minutes
Cooking time: 0 minutes
Ingredients
1 package (397 grams) cabbage coleslaw
2 apples, diced
1 small onion, thinly sliced
½ cup vinegar
¼ cup vegetable oil
2 tablespoons honey or sugar
Salt and pepper to taste
Directions for Preparation
Place the first three ingredients in a large bowl.
In a small bowl, stir together the dressing ingredients.
Stir in the dressing until the slaw is well coated.
You are a few ingredients away from an easy summer side dish that goes well with just about anything off the grill. This side dish is safer to serve in warm weather since it does not contain high-risk foods like egg or milk that commonly cause foodborne illness.
Return to Recipes List