Main Course: Baked Egg Florentine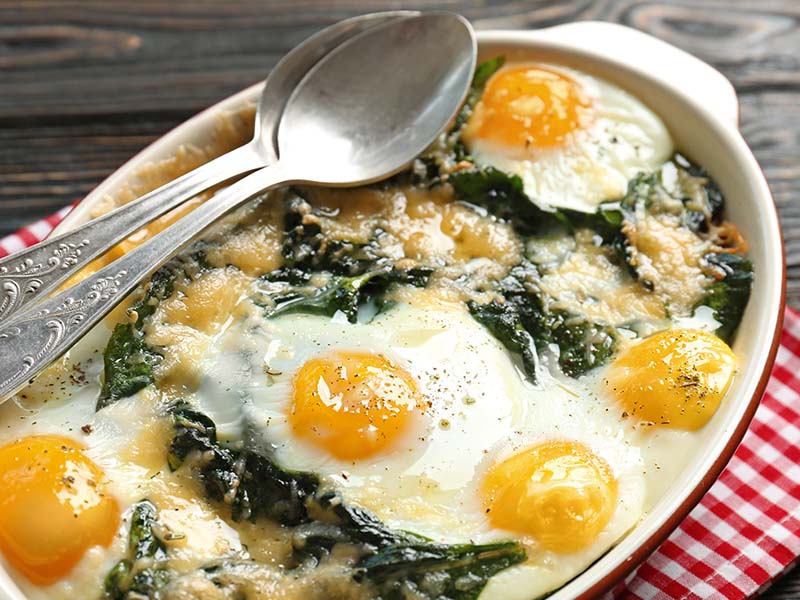 Servings: 8 portions
Preparation time: 10 minutes
Cooking time: 45 minutes
Ingredients
8 eggs
1 tablespoon flour
¼ cup milk
1 cup (300-gram package) thawed chopped frozen spinach, squeezed well to remove extra water
1 cup shredded cheese
Directions for Preparation
Preheat the oven to 325 °F.
Coat an 8" x 8" or 7" x 11" dish well in oil.
In a bowl, beat the eggs with the flour and milk.
Stir in the spinach and cheese.
Pour into the greased baking dish.
Cover with foil.
Bake for 30 minutes.
Remove the foil and cook for an additional 15 minutes.
Let cool completely before slicing.
The is a brunch classic that can also be served for supper! You can switch up the spinach with thawed frozen broccoli that is finely chopped.
Return to Recipes List