Main Course: Italian Potato Salad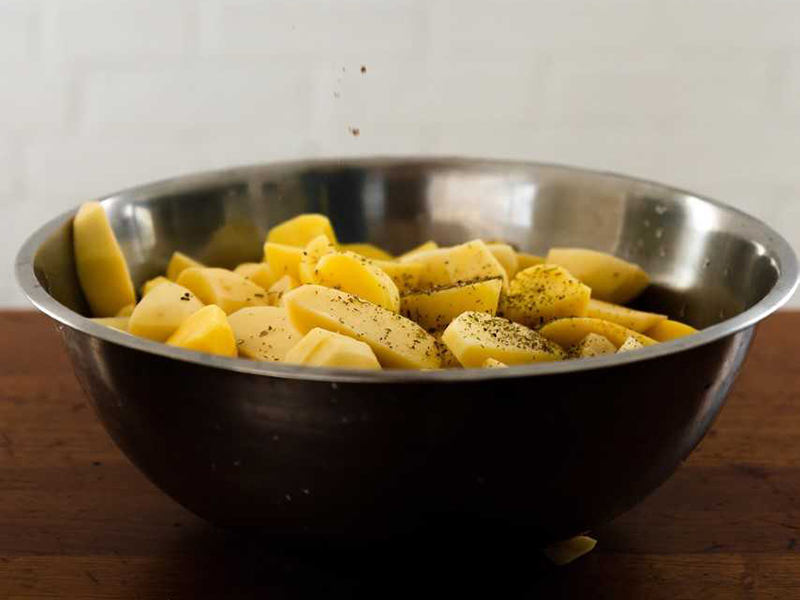 Ingredients
8 medium potatoes
1/3 cup vegetable oil
¾ cup white vinegar
1 teaspoon sugar
1 teaspoon salt
1 teaspoon dried herbs like oregano or Italian seasoning
¼ teaspoon garlic or onion powder
¼ teaspoon black pepper.
Directions for Preparation
Boil unpeeled, whole potatoes until soft.
Drain. Cool very quickly by adding cold water to the pot. Drain the water. Let sit for an hour.
Meanwhile, make the dressing by stirring together the rest of the ingredients.
Using a dull knife, scrape away the potato skin and remove any brown spots.
Cut into ¼ inch slices.
Place into the bowl with the dressing.
Gently stir, trying to keep the potatoes from breaking.
Place in the fridge until ready to serve. This salad tastes better the next day.
Enjoy this easy-to-make Potato Salad recipe that uses common ingredients for your next side dish!
Return to Recipes List