Main Course: Fish Croquettes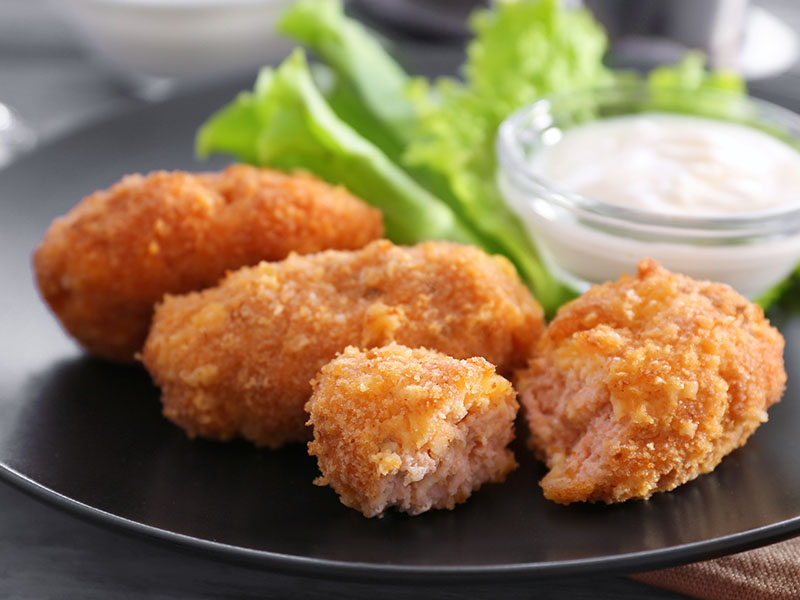 Ingredients
1 can (213 grams) salmon, well drained
2 eggs
½ cup flour
1 cup mashed potato or sweet potato·
1 teaspoon garlic powder
½ teaspoon dried herbs like parsley or dill
1 cup breadcrumbs
Directions for Preparation
Preheat the oven to 375º F. Well-oil a baking sheet.
In a bowl, mash the salmon with the bones and skin until smooth.
Stir in the egg, the flour, the mashed potato and the seasonings.
Use a tablespoon of the mixture to form a little log. Roll into the breadcrumbs. Place on the cookie baking sheet.
Repeat for the remaining croquettes.
Place on a baking sheet. Let a little room between each croquette.
Bake for 15 minutes, flip. Cook for a remaining 10 minutes.
These are tender on the inside, crunchy on the outside and full of flavor! Mashing the salmon with the skin and bones boosts the calcium and Vitamin D in this recipe.
Return to Recipes List