Main Course: Bannock Pizza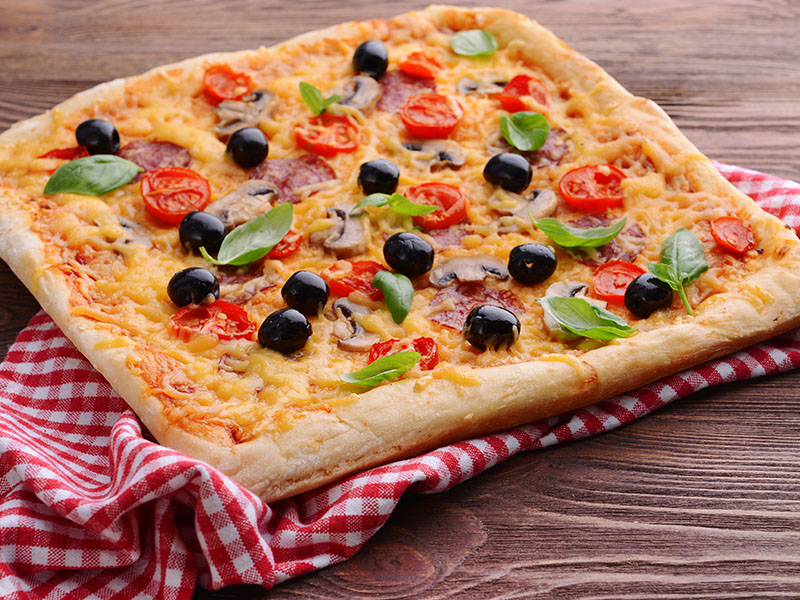 Servings: 12 portions
Preparation time: 10 minutes
Cooking time: 25 minutes
Ingredients
1 batch of the fluffy oat bannock recipe
½ cup pizza sauce or jarred spaghetti sauce
1 cup vegetables like chopped peppers, sliced onion, sliced mushrooms (fresh or canned)
1 cup cooked meat like lean ground beef
1 cup shredded cheese
Directions for Preparation
Preheat the oven to 350º F.
Grease a cookie sheet.
Make the bannock dough.
Gently pat the dough onto the cookie sheet, spread it out until it fills the pan.
Spoon and spread on the sauce.
Add the toppings and then the cheese.
Bake for 25 minutes.
Use the fluffy oat bannock recipe as the base for this Friday-night pizza party recipe. Serve pizza alongside coleslaw or another vegetable side dish.
Return to Recipes List