Main Course: Korean Beef and Broccoli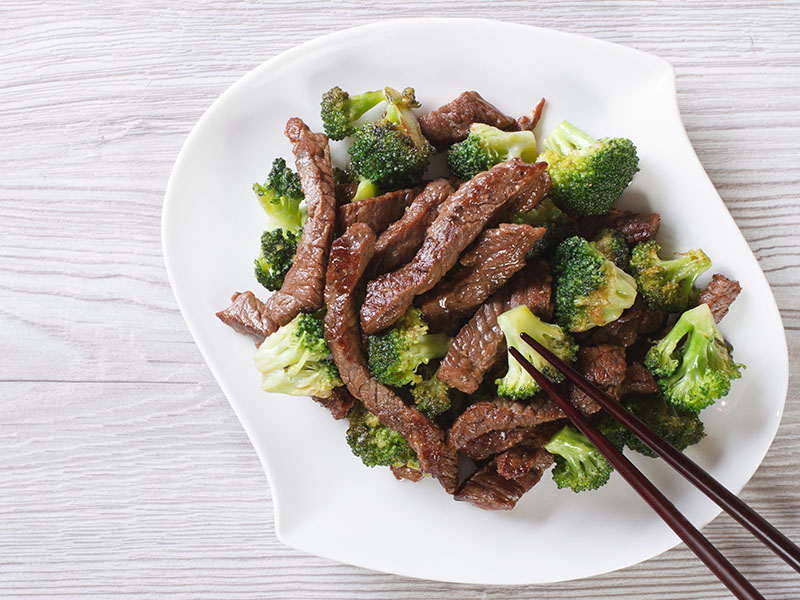 Ingredients
2 pounds lean ground meat, any kind
1 large onion, chopped
4 garlic cloves, minced or 1 ¼ teaspoons garlic powder
½ cup soy sauce, preferably low sodium
½ cup orange juice
¼ cup brown sugar
¼ cup water
1 tablespoons cornstarch
¼ cup toasted seeds or nuts like almonds and sunflower seeds (optional)
2 sliced green onions (optional)
Directions for Preparation
In a large frying pan, cook the meat, onions, and garlic over medium heat. Stir continually breaking apart the larger pieces of meat as it cooks.
Meanwhile, in a medium bowl, stir together with the soy sauce, orange juice, water and corn starch until smooth.
Once the meat is well-cooked, add the sauce. Cook for another five minutes or until the sauce is thickened.
Cook for a few minutes until the flavours have melded together.
Serve over rice with broccoli and top with green onions and nuts/seeds.
Serve this saucy meat dish over rice and broccoli. To figure how much you need to make, once serving of cooked rice and broccoli is ½ cup per person.
Return to Recipes List