Salad: Lighter Caesar Salad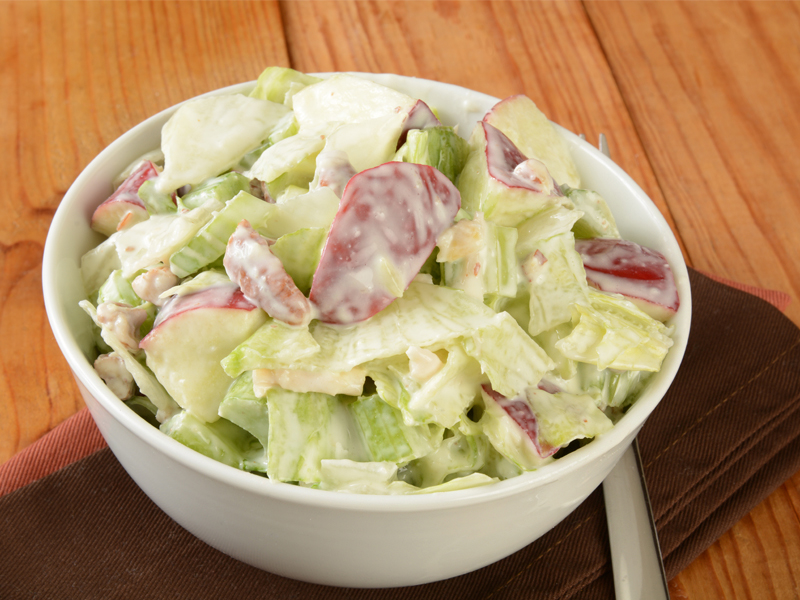 Ingredients
1 large head romaine lettuce, roughly chopped then washed
½ cup nuts or seeds, any type
2 firm apples - washed then diced
¾ cup mayonnaise, preferably low fat
½ teaspoon mustard
1-3 cloves garlic, minced or ¼ - 1 teaspoon garlic powder (adjust to taste)
2 tablespoons olive oil
3 tablespoons lemon juice or vinegar
¼ cup parmesan cheese
¼ cup water
Directions for Preparation
Pat the lettuce dry with a clean tea towel or paper towel.
In a large bowl, layer the lettuce topped with the nuts and chopped apple.
In a small bowl, stir the rest of the ingredients until smooth.
Store the dressing in the fridge until right before serving.
Top with the dressing and toss.
For a complete meal with a boost of protein, top the salad with leftover meat, fish or drained canned beans.
Return to Recipes List