Main Course: Rainbow Buddha Bowls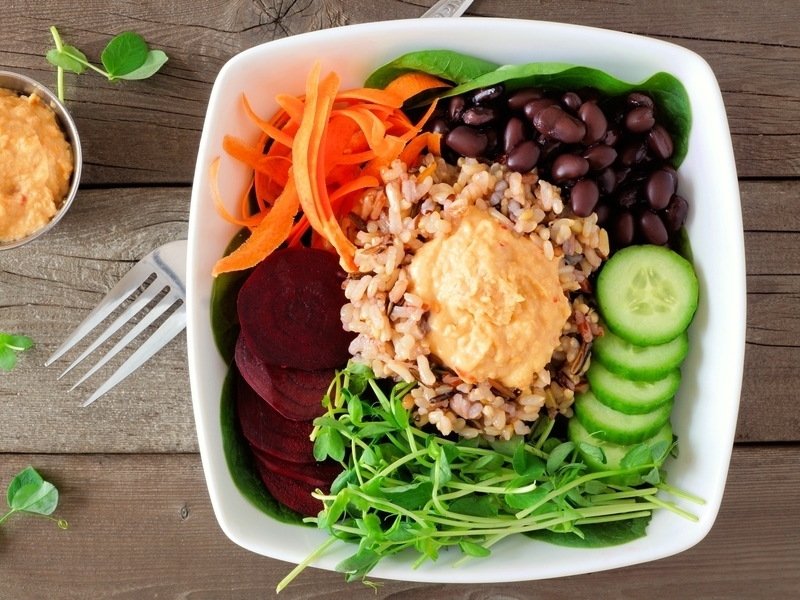 Ingredients
3 ½ cups cooked rice, preferably brown rice
10 slices of deli meat cut into strips
1 cup canned beans, any type, rinsed and drained
1 ½ cups sliced marinated beets, drained
1 ½ cups frozen vegetable mix, any type
½ cup unsalted nut or seed, any type
½ cup + 2 tablespoons light dressing
Optional ¼ cup fresh cilantro, chopped
Directions for Preparation
Divide the rice between the 5 bowls.
Divide the rest of the ingredients between the 5 bowls except for the dressing.
Cover and place in the fridge.
Right before serving, microwave on low just long enough to remove the chill. Drizzle with 2 tablespoons of dressing and enjoy.
This lunch is filled with vegetables and protein; a power combo that will leave you full and satisfied.
Return to Recipes List