Main Course: Holiday Potatoes and Peas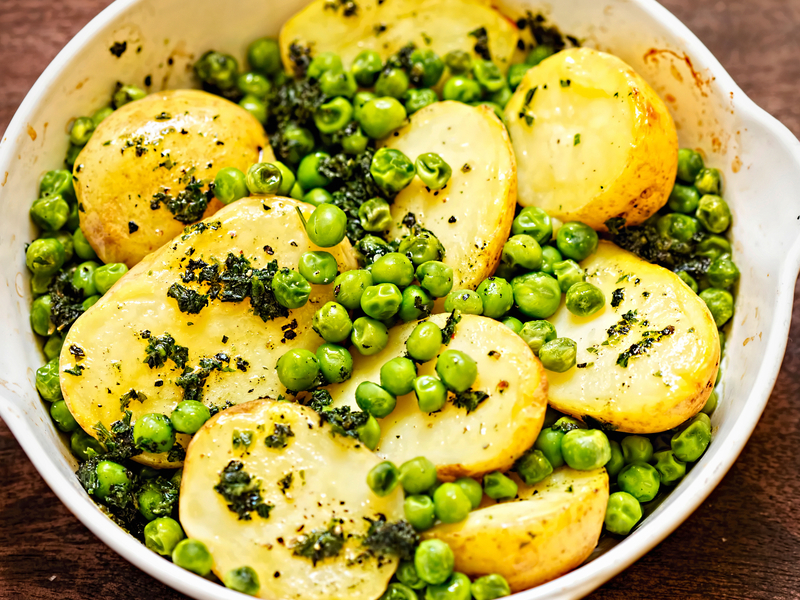 Ingredients
3 tablespoons vegetable oil
6 potatoes, washed, brown spots removed and cut into a small dice
1 teaspoon garlic powder
¼ teaspoon salt and pepper
1 ½ cup frozen peas
Directions for Preparation
In a large skillet, warm the oil. Add the potatoes. Cook until softened, about 15 – 20 minutes. Stir often
Thaw the frozen peas by placing in a bowl with hot water. Drain well.
Once the potatoes are soft, add the seasonings and the peas. Cook for a few minutes until the peas are heated through.
Double this recipe and serve the leftovers the next morning as a potato hash along with eggs.
This simple, colorful veggie side dish pairs with any holiday meal. It can be made ahead of time and reheated right before serving.
Return to Recipes List