Main Course: Sweet and Sour Ground Beef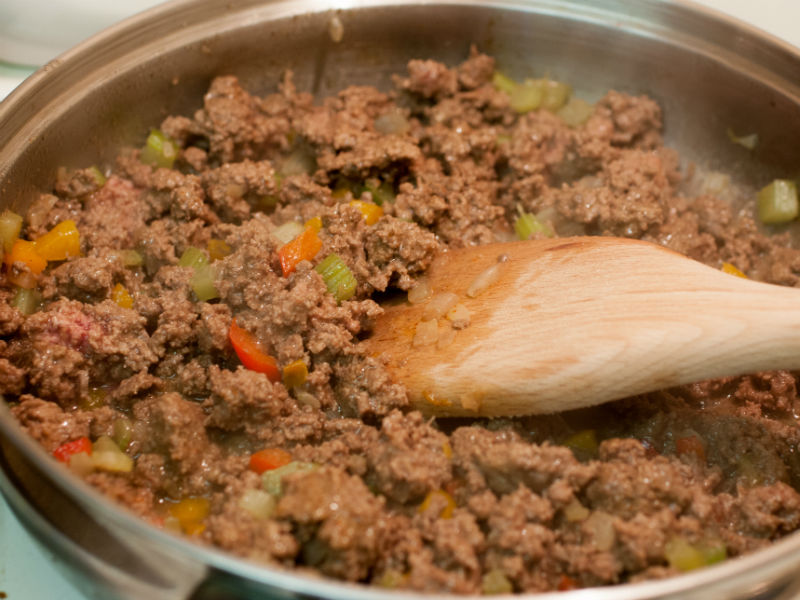 Servings: 4-5 servings
Preparation time: 15 minutes
Cooking time: 20 minutes
Ingredients
1 pound (450 grams) lean ground beef
1 large onion, chopped
1 tablespoon fresh ginger, grated or 1 teaspoon dried ginger (optional)
3 cloves garlic, chopped or ¾ teaspoon garlic powder
4 cups mixed fresh or frozen chopped vegetables like peppers, mushrooms, carrots, peas
1 can (540 mL) pineapple tidbits including the juice
1 tablespoon soy sauce, preferably low sodium
1 tablespoon brown sugar
1 tablespoon corn starch
1 tablespoon lemon juice or vinegar
1 cup water
Directions for Preparation
Brown the ground beef in a large frying pan over medium heat, stirring to break up the beef. Drain the fat.
Drain the juice from the pineapple tidbits and set aside.
Add the onion, garlic, ginger and drained pineapple to the browned meat. Cook for about 5 minutes stirring constantly until the onions are softened.
Stir in the vegetables.
In a medium bowl, stir together the rest of the ingredients until smooth.
Add the liquid mixture to the frying pan and bring up to a boil. Stir well, then reduce the heat to low.
Let cook for 4 to 6 minutes or until the vegetables are crisp-tender. Add more water if needed.
Serve over brown rice, whole wheat noodles or a whole grain like quinoa or cooked barley. This recipe can easily be doubled to serve a larger crowd.
Return to Recipes List