Main Course: Easy Grilled Peppers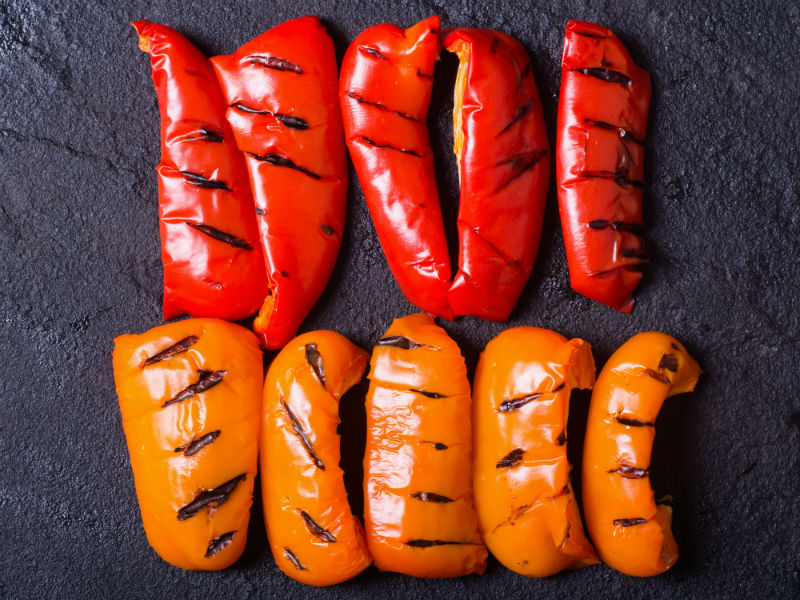 Ingredients
3 tablespoons olive oil
¼ teaspoon garlic powder
¼ teaspoon black pepper
1 teaspoon brine from an olive jar or ¼ teaspoon salt
3 peppers, any colour
Directions for Preparation
In a large, clean plastic bag toss in everything except the peppers.
Wash the peppers. Cut the tops off, then remove the seeds.
Cut each pepper into 4 pieces.
Add the peppers in the plastic bag, close and shake until each piece is well - coated.
Place peppers skin side down on hot grill, until skin blisters and peppers soften (3-8 minutes depending on the grill).
Turn peppers and grill until inner side is done (about 2-4 minutes).
These peppers go very nicely with any grilled meat or fish. Double the batch and save the leftovers to toss in a salad or as a filling in a sandwich.
Return to Recipes List