Main Course: Healthier Instant Mashed Potatoes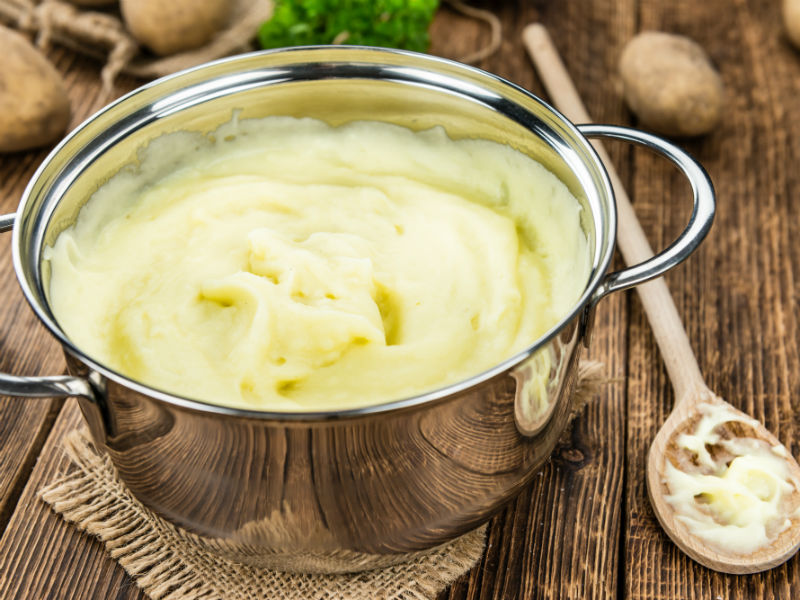 Ingredients
2 packages or pouches instant potato flakes, unseasoned or plain flavour
2 tablespoons non-hydrogenated margarine
2 cups water
2 cups milk
¼ teaspoon garlic powder or ½ teaspoon onion powder (optional)
½ teaspoon parsley flakes (optional)
Directions for Preparation
Heat margarine, water, milk, and seasonings in a pot just until boiling.
Turn off heat. Stir in potatoes.
Let sit 2 minutes then whip quickly until smooth and fluffy.
This simple recipe packs more nutritional punch than following the directions on the box as it contains double the amount of bone-strengthening calcium and vitamin D.
Return to Recipes List