Main Course: Creamy Mushroom and Rice Casserole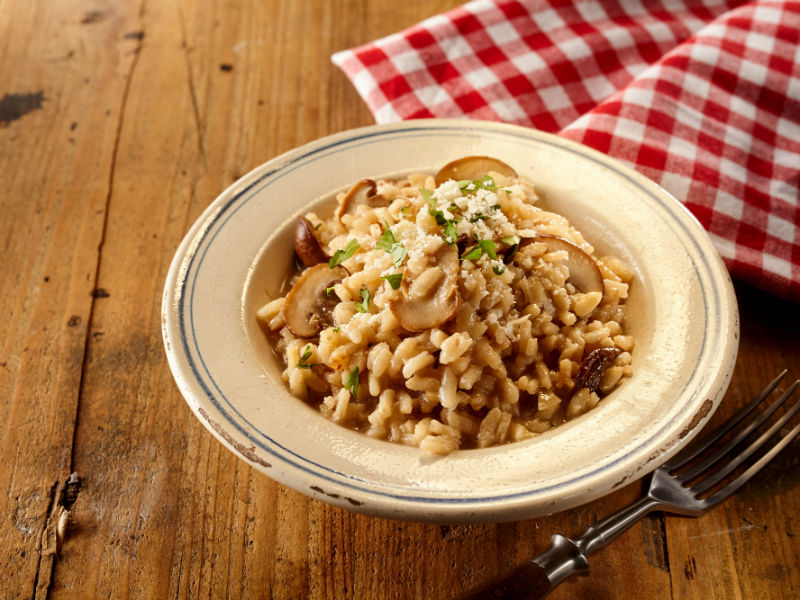 Ingredients
1 tablespoon vegetable oil
3 cups fresh sliced mushrooms OR 3 cans (284 mL) sliced mushrooms (rinsed and drained)
1 ½ cups (about 1 medium) onion, chopped
½ teaspoon garlic powder
2 ½ cups minute rice
2 ½ cups water
2 teaspoons chicken bouillon powder, preferably low sodium
1 teaspoon dried parsley or any dried herb like thyme or oregano
3 cups milk, any type (canned evaporated will make it creamier)
1 cup shredded cheese, any type
Directions for Preparation
Warm oil in medium-size pot. Stir in mushrooms and onion. Cook for about 5 minutes or until the onion is softened.
Stir in the rice, water, bouillon powder and seasoning. Bring up to a boil, reduce to low and cover.
Stir every few minutes, slowly adding the milk.
Once the rice is soft (about 10 minutes), turn off the heat and stir in the cheese.
To make this a balanced one-dish meal, add cooked meatballs, any cooked meat or canned seafood at step 4.
Return to Recipes List