Main Course: Mom's Spaghetti Meat Sauce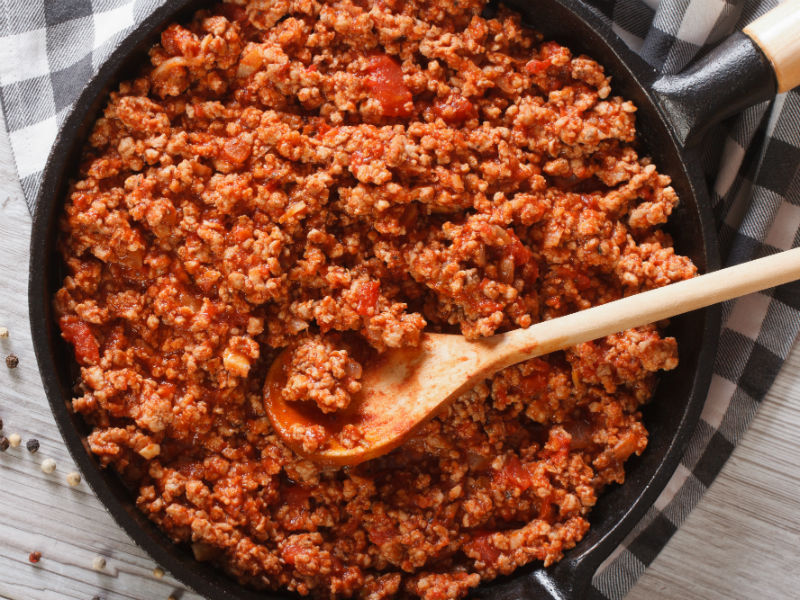 Ingredients
2 lbs. lean ground beef or any lean ground meat
1 large onion or 2 medium onions, sliced
4 carrots, shredded
1 can sliced mushrooms (284 mL), rinsed then drained
3-4 cloves garlic, minced or ½ - 1 teaspoon garlic powder (adjust to taste)
2 cans (796 mL each) diced tomatoes, low or no salt if available
1 can (156 mL) tomato paste
2 bay leaves
1 teaspoon dried herbs like Italian seasoning, basil, oregano
Directions for Preparation
In a large pot, add the onions and the meat.
Cook over medium heat while breaking up the meat as it browns.
Once the meat is done, add the rest of the ingredients but leave aside a little of the fresh garlic or garlic powder.
Simmer, uncovered stirring occasionally for minimum an hour. The longer it cooks, the thicker and more flavourful the sauce will get.
At the very end, stir in the remaining garlic.
To freeze leftover sauce safely, speed up the cooling process by placing the pot in a bath of cold water in the sink. Stir sauce often to help release the heat.
Return to Recipes List