Dessert: Spring Fruit Salad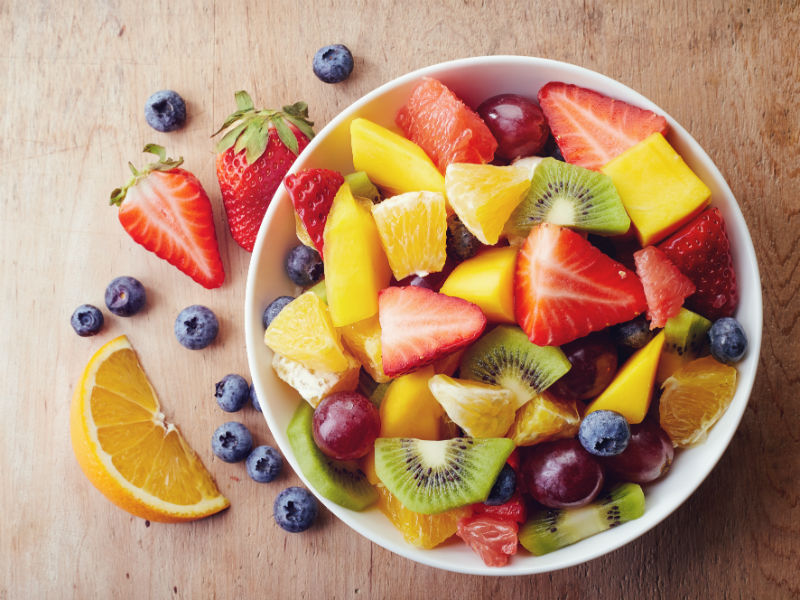 Ingredients
Choose a mix of your favourite fruits like berries, oranges, and kiwi, or try our spring blend!
3 apples, washed and cubed
2 pears, washed and cubed
1 cup grapes, washed and left whole or cut in half
1 cups blueberries, fresh (washed) or frozen
1 can crushed canned pineapple (About 550 mL)
2 tablespoons honey or brown sugar
Directions for Preparation
Drain the juice from the canned pineapple. Set aside.
In a large bowl, mix together all the fruit.
In a small bowl, stir the pineapple juice and the honey or sugar together.
Pour over the fruit salad and stir gently until all the pieces are well-coated.
Store covered in the fridge until ready to eat.
Return to Recipes List