Main Course: Pork with Apple Cream Sauce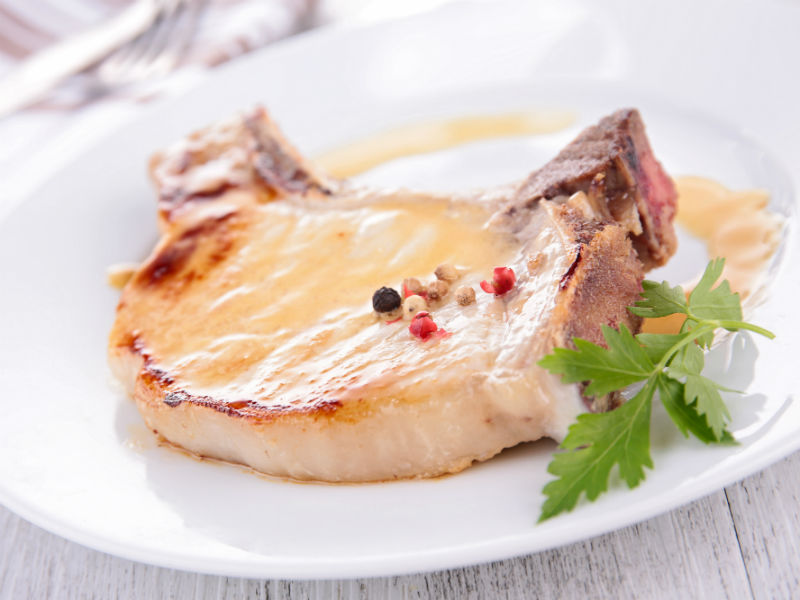 Ingredients
6 - 8 pork chops, bone-in or boneless
2 teaspoons vegetable oil
1 large onion, finely chopped
2 apples, finely chopped
1 can (284 ml) cream of mushroom or chicken soup, preferably reduced fat
2 tablespoons mustard
½ teaspoon of dried thyme or dried parsley
Directions for Preparation
Warm oil on medium heat in a large pot or skillet.
Place the pork chops in the pot. Brown on both sides then remove. Set aside.
Toss in the onions and apples. Reduce the heat to low medium and cook stirring often until the onion softens. About 10 minutes.
Put in the rest of the ingredients plus 1 can of water.
Place the pork chops back into the pot, cover and cook on a gentle boil.
For a thinner, boneless chop cook for 30 minutes. Cook an extra 10 minutes for a thicker chop with a bone.
Return to Recipes List