Soup: Creamy Fall Vegetable Soup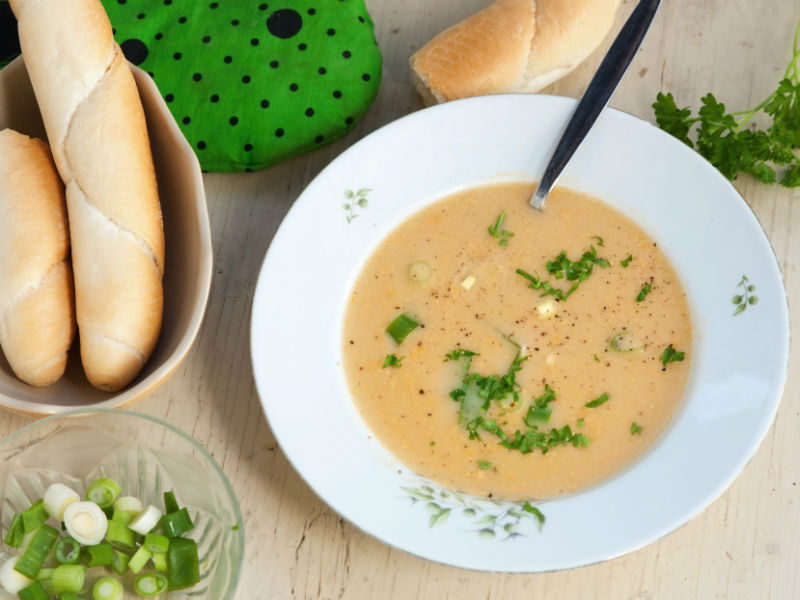 Servings: 8 cups
Preparation time: 5 minutes
Cooking time: 20 minutes
Ingredients
Make this quick and easy creamy vegetable soup using leftovers from the last recipe released called Roasted Vegetable Hash.
4 cups leftover vegetable hash, frozen or thawed
4 cups water or chicken stock, preferably low sodium
2 garlic cloves, chopped or ½ teaspoon garlic powder
1 teaspoon dried parsley, thyme, cumin, or curry powder
1 can (354 ml) evaporated milk
Salt and pepper to taste
Directions for Preparation
Place the vegetable hash, water or stock and garlic into a large pot.
Bring up to a low boil. Cook for 20 minutes.
Turn off the heat. Let cool a little before adding the milk.
Use a hand blender to puree the soup right in the pot or transfer to a standard blender.
Return to Recipes List