Main Course: Oven Roasted Brussel Sprouts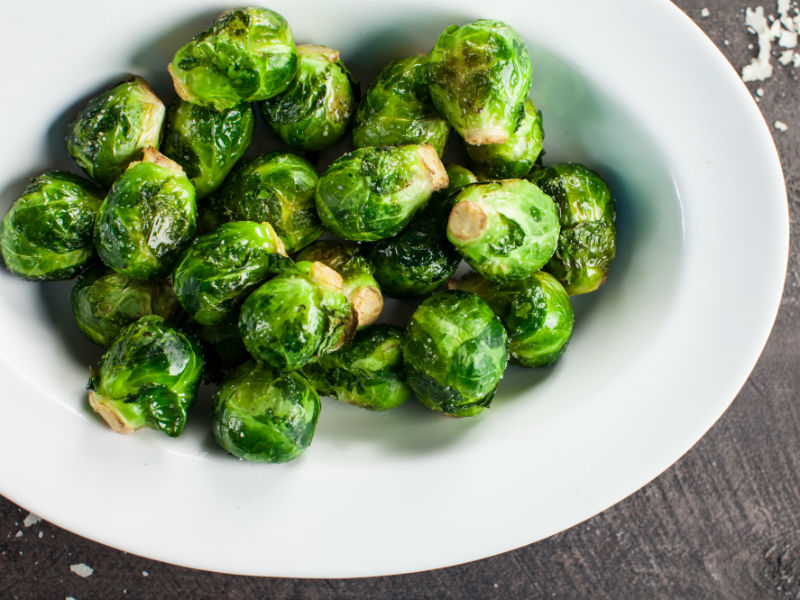 Ingredients
2 cups brussel sprouts, washed, stems trimmed and any discoloured outer leaves peeled away
1 teaspoon honey
2 tablespoons of olive or vegetable oil
1/4 teaspoon salt
1 tablespoon lemon juice
1 tablespoon any seed or chopped nut, sunflower seeds, pumpkin seeds or chopped pecans
Directions for Preparation
Steamed brussel sprouts of the past will never compare to these caramelized little gems. They are a lovely side dish or make it your main meal by tossing in pasta with a lean meat or fish. Eating well and maintaining a healthy body weight reduces your risk of developing cancer. Daffodil Days, hosted by the Canadian Cancer Society in April, promotes supporting cancer research.
Preheat the over to 450 F
Line a baking sheet with parchment paper or aluminum foil.
Slice the brussel sprouts in half.
In a medium bowl, toss the sprouts with the oil and salt.
Arrange them on the baking sheet, flat-side down.
Place in the oven.
Meanwhile, in the same medium bowl, mix together the honey and the lemon juice.
After 15 minutes or when the sprouts are golden brown, remove them from the oven. Let cool for 5 minutes.
Transfer the sprouts to the bowl with dressing and toss.
Sprinkle the seeds and serve.
Return to Recipes List