Main Course: Chicken with Rice and Peas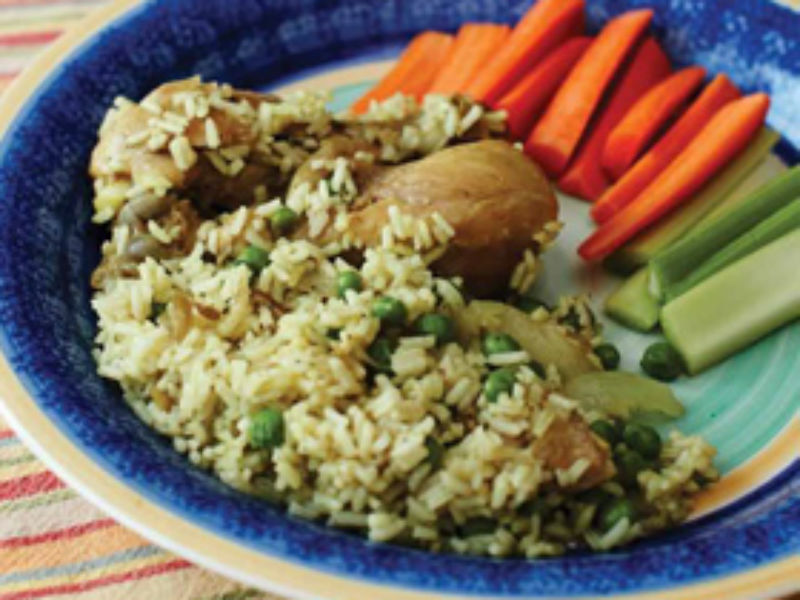 Ingredients
2 tablespoons oil
16 chicken drumsticks
2 onions, peeled and sliced
1 tablespoon curry or chili powder
4 cups water
2 teaspoons chicken stock powder
2 -3 cups frozen peas
4 cups instant (minute) rice, not cooked
Directions for Preparation
Heat oil on medium-high. Add the drumsticks and fry until meat begins to brown.
Add onions and seasonings and fry until the onions begin to soften.
Add water and bring to a boil, stir.
Turn heat down, cover pot and let simmer for about 25 minutes.
Turn the heat back to high to boil liquid. Stir in frozen peas.
Stir in rice.
Remove pot from heat. Cover for 5 minutes before serving.
Tip: Peas are rich in fibre. Fibre helps us stay full longer.
Return to Recipes List