Main Course: ​Shake n' Bake Crispy Vegetables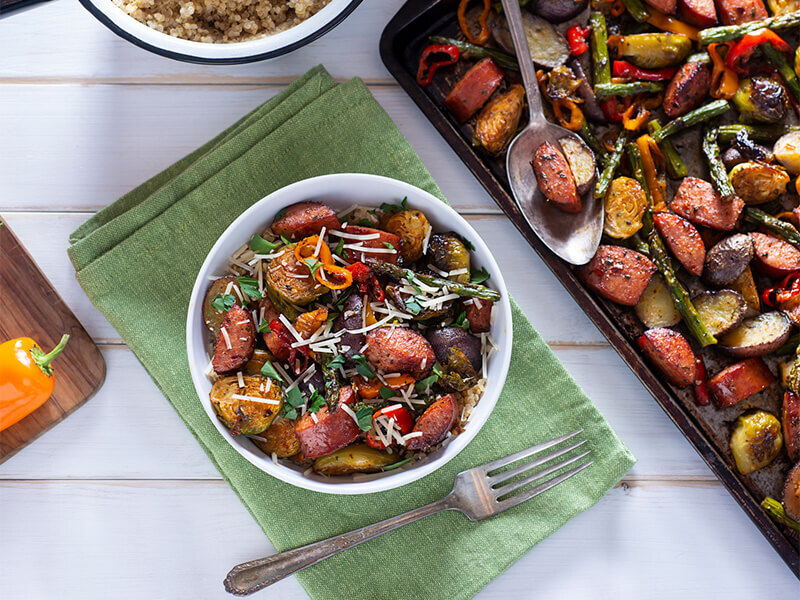 Servings: 4 servings
Preparation time: 10 minutes
Cooking time: 20 minutes
Ingredients
People that don't love veggies love these!
Vegetable oil cooking spray
2 eggs, scrambled
3 cups chopped vegetables like onion rings, mushrooms, cauliflower, sweet potato*
1 packet shake' n bake coating mix
Directions for Preparation
Easy directions
Preheat oven to 400 °F. Line cookie sheet with tin foil and spray it with cooking oil.
Beat the eggs in a medium-size bowl then place the shake n' bake mixture into another medium-size bowl.
Using tongs, dip the veggies into the beaten egg, and then press in shake n' bake coating.
Place coated veggies onto the cookie sheet leaving space between pieces. Spray the coated vegetables with cooking oil.
Bake for 20 minutes, or until crispy.
Serve alone, or with your favourite low-fat dressing salad dressing. *Aim to cut the vegetables the same size so they cook at the same speed.
Return to Recipes List