Main Course: Instant Noodle Stir-fry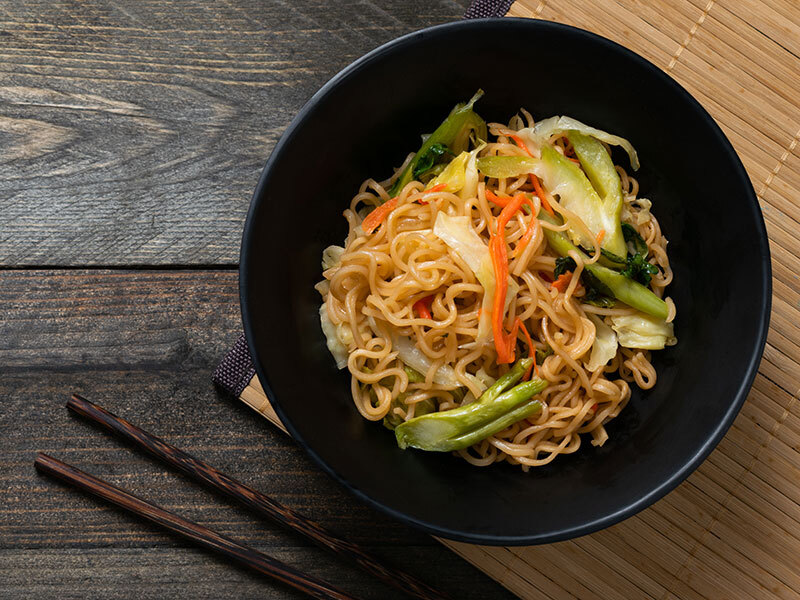 Ingredients
Transform your bowl of instant noodles into a hearty, filling meal using frozen vegetables and eggs.
·
1 package instant noodles
2 handfuls frozen vegetables like peas and carrots
2 eggs
Directions for Preparation
In a saucepan, boil the noodles with the frozen vegetables for about 6 minutes or until the noodles are soft.
Drain the noodles. Set aside.
In a frying pan, on medium heat add the eggs and stir until scrambled. Heat until almost cooked.
Add the noodles back into the pan plus ¼ cup of water and half of the seasoning packet.
Stir until all the noodles are coated.
Enjoy!
Return to Recipes List